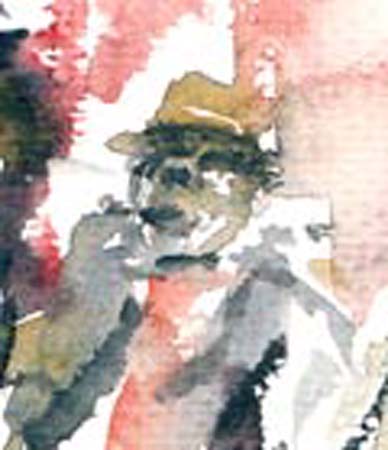 Chris Murray is a Birmingham and West Midlands based Artist, who has been painting and drawing the local Jazz scene for a few years now.
This is the start of a site dedicated to his work. At the moment we just have some of his recent work, not all the links are up yet. You'll also find Art by Chris Murray on the Bearwood Jazz website.
The drawing on the right is of local legend, Andy Hamilton, while the water colour (inset - click on picture to enlarge) is of Papa Saxa, the Beat's musical guru, in the audience at Bearwood Corks Club.